Actividades extraescolares 2018/19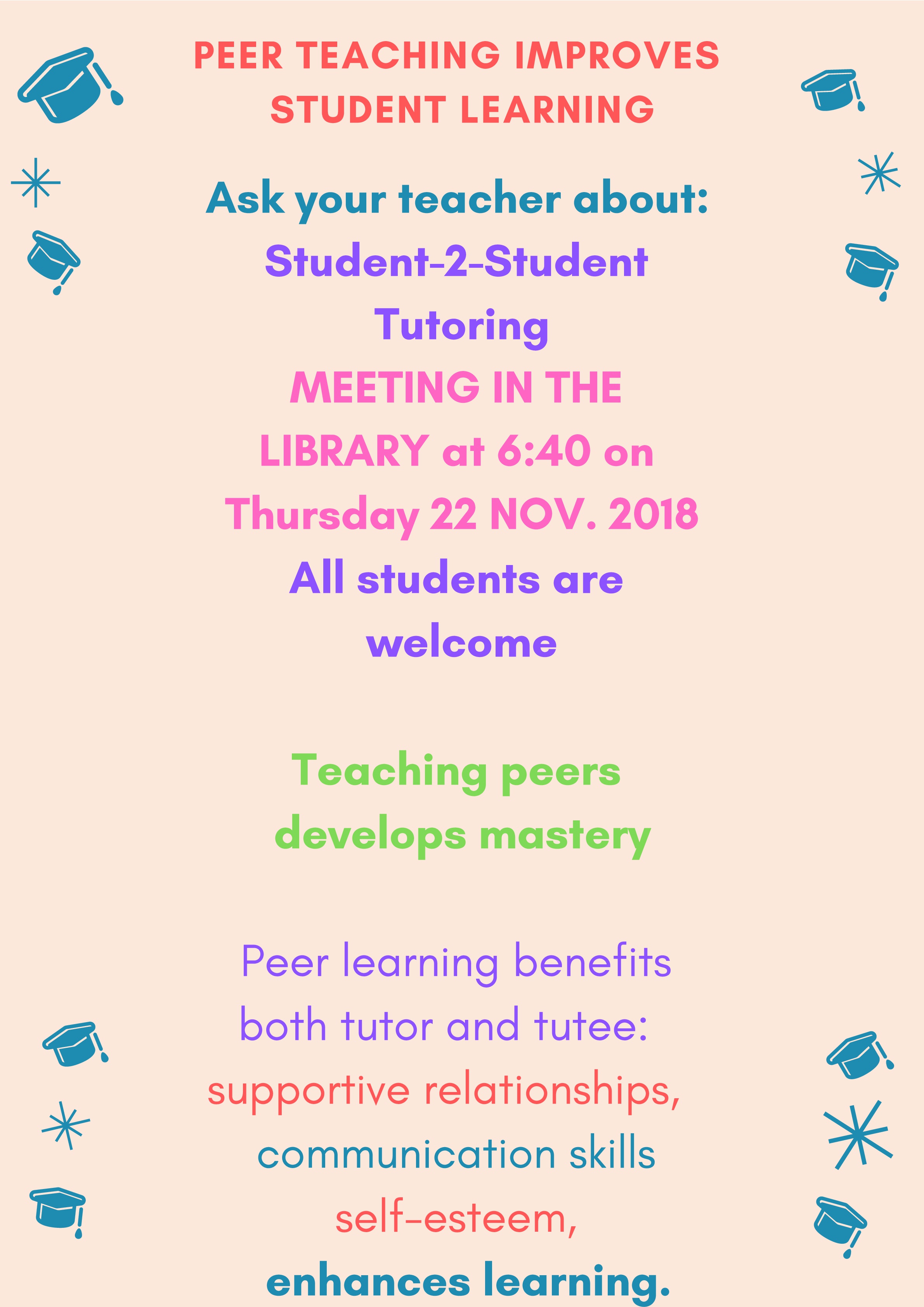 My OPINION about PEER TEACHING
 I have met several times with one of my classmates to speak in English.
 Usually, we talk about different topics such as climate change, politics, sports, TV news or jobs, for instance. Sometimes, we choose topics from our student´s book and, other times, we talk about current issues.
 In my opinion, PEER-TEACHING has many benefits for students because it allows us to have more time to practice speaking skills, improve our vocabulary, learn from our partner, and build up our self-confidence.
 We always meet at the EOI, in room 16, where there is a warm, quiet and relaxing atmosphere. For this reason, I recommend everyone to visit this class, join us, and enjoy speaking in English!
Beatriz
Student-2-Student Tutoring
In this activity, we talk with a partner about different topics. It is developed in an empty room, which is available for this purpose.
 From my point of view, it is a chance to increase your vocabulary, expressions and, overall, your knowledge of the Language. 
 Our goal is to build up our self-confidence when speaking in English.
In conclusion, for these reasons, I strongly recommend this activity. I encourage everybody to do it.
 Remember that at EOI Miranda, we speak in English, French, Italian, German and Basque.
Jesús